Wedding and Reception Accommodations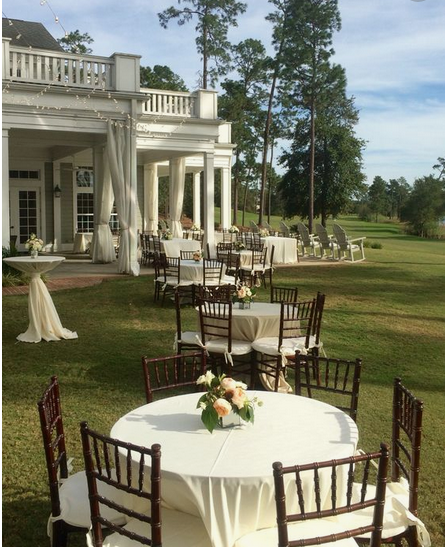 Steelwood Weddings are both elegant and rustic with indoor and outdoor locations throughout the venue for all aspects of your wedding celebrations.  You also have full dining privileges at Steelwood's casual dining area for daytime events or the exquisite dining room for evenings.  You also have excellent options for in-lodge catering as well!
The Clubhouse is the vibrant heart of Steelwood and the social gathering place for the entire Club and can be used for private events, based on availability.  The elegant and comfortable Main Dining Room serves some of the most creative cuisine in the entire Southeast, along with an excellent selection of fine wines. Our chefs are passionate about sharing their vision of fine cuisine. Impeccable personal care is a Steelwood signature and the dining room is no exception.
Indoor and Outdoor Receptions
Outdoor Ceremonies
On-Site Accommodations for the wedding party and guests
Wedding Photography
Bridal Showers
Family Gatherings
It's the little details that make renting the Members' Lodge at Steelwood such a special experience. Whether it's the fabulously stocked coffee bar located in the cozy farmhouse kitchen, the yummy fresh baked goodies waiting for you upon arrival or the in room coffee extras for early morning enjoyment. You have your own private lodge with 12 bedrooms and a sleeping capacity of 32.We always do our best to make your family's stay as enjoyable as possible. You have a full service kitchen for any meal preparation and you also have full dining privileges at Steelwood's casual dining area for day or a more formal dining room for evenings.
Amenities for your Family Reunion Planning:

Two 70″ flatscreen televisions
Direct TV
Free Wifi
Bar area stocked with accessories, ice machine and full size refrigerator
Pool Table
Front porch rockers for outdoor seating
Full dining room and full service kitchen